Gizela
Capacity: 4
2 seats
2 beds
Blower
700W
with preheating
Control box
and top panel
Gecko

Shell
White pearl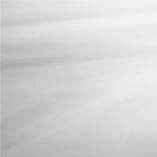 White marble
Black marble
Brown marble
Blue marble
Silver
Skirt
Standard skirt
Gold Oak
Dark Oak
Black
Grey
---
Exclusive equipment
Gold Oak
Dark Oak
Nut
Cherry
Antracit
Stone
Stone – sand
Cover
-1-
-2-
-3-
-4-
-5-
-6-
-7-
-8-
-9-
-10-
Thanks to an interesting arrangement of places, you can choose, whether you sit across from each other or lie down next to each other.
You can enjoy shared moments of relaxation together.
Czech whirlpool with the highest quality equipment from leading manufacturers Waterway and Gecko!
CMP jets in standard equipment.
Custom colors choices of acrylic and skirt.
First-class color control panel Gecko in.k500 as standard!
Delivery of the spa in only 15 to 30 working days!
Parameters
---
Dimensions of Gizela spa: 2000 × 2000 × 900 mm
Total number of places : 4
Spa sitting places: 2
Reclining places:2
Waterway pumps: 2 × 5HPS
Power supply : 400V / 50-60Hz
Total number of hydromassage rotating jets: 77
Heating Gizela spa : 3 kW
Water volume: 900 l
Net weight: 300 kg
Standard equipment
---
All pumps Waterway 5HPS
Gecko + control unit (Balboa) in.k500 panel – color display
Standard acrylic isolation + base foil isolation of sheathing
Hardened plastic base
The main LED light
Skirt
Ozonator Balboa
Aromatherapy
Shell: Lucite acrylic USA – Microbian Technology
Filtration whirlpools: cartridge
Galvanized steel frame
Drain valve: 1
Exclusive equipment
---
The control unit Gecko + panel in.k800
The control unit Balboa + panel TP800
Blower Balboa + 8 – 12 jets
CGAir blower – air preheating + 8 – 12 jets
Full isolation with best foil insulation in the casing and the bottom
LED underwater lights around the perimeter of the hot tub
Skirt – artificial stone
PVC Luxury skirt
Hot tub fountain with valve
Thermo cover
MicroSilk® (Balboa)
Gecko in.Touch
Gecko in.Stream speakers
UV lamp + circulation pump
Aromatherapy dispenser
Stairs
[rev_slider alias="trysky-virivky-en"]
[rev_slider alias="cerpadla-virivky-en"]
[rev_slider alias="izolace-en"]
[rev_slider alias="microsilk-en"]
[rev_slider alias="wifi-en"]
[rev_slider alias="spa rotting jets video"]