ELIS
Capacity: 5
3 seats
2 beds
3 seats
2 beds
2 pumps
2×5HPS
Blower
700W
with preheating
Control box
and top panel
Gecko
Heater 3kW

LED light
multicolor
Shell
White pearl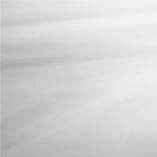 White marble
Black marble
Brown marble
Blue marble
Silver
Skirt
Standard skirt
Gold Oak
Dark Oak
Black
Grey
---
Exclusive equipment
Gold Oak
Dark Oak
Nut
Cherry
Antracit
Stone
Stone – sand
Cover
-1-
-2-
-3-
-4-
-5-
-6-
-7-
-8-
-9-
-10-
Do you have a big family? Do you need extra massage for your legs? Then Elis is the right spa for you.
Then spa Elis is the best option. Relaxation and therapy in this hot tub is for 5 people. Dimension of this hot tub allows installation almost anywhere.
CMP jets in standard equipment.
Design, performance and premeditation will amaze you as much as you would have a desire to have this hot tub at home right now. 
Thanks to big variability you can change places with different placement of jets and different style of a seat.
Manufacture of the spa within 15 – 30 days.
Parameters
---
Spa Elis size: 2200 × 2200 × 880 mm
Total number of places: 5
Lying places: 2
Sitting places: 3
Hydromassage pump: 2 × 5 HPS
Power supply: 400V/50–60 Hz
Number of hydromassage jets: 72
Heating: 3 kW
Water volume: 1 500 l
Net weight: 400 Kg
Standard equipment
---
All spa pumps Waterway 5HPS
Gecko control unit (Balboa) + in.k500 panel – color display
Standard acrylic isolation + base foil isolationof sheathing
Hardened plastic base
The main LED light
Skirt
Balboa Ozonator
Shell: Lucite acrylic USA – Microbian Technolog
Filtration: cartridge
Galvanized steel frame
Drain valve: 1x
Exclusive equipment
---
The control unit Gecko + panel in.k800
The control unit Balboa + panel TP800
Blower Balboa + 8 – 12 jets
CGAir blower – air preheating + 8 – 12 jets
Full isolation with best foil insulation in the casing and the bottom
LED underwater lights around the perimeter
Skirt – artificial stone
PVC Luxury skirt
Fountain with valve
Thermo cover
MicroSilk® (Balboa)
Gecko in.Touch
Gecko in.Stream speakers
UV lamp + circulation pump
Aromatherapy dispenser
Stairs